No matter how much I love reading, I always go through some dry-spells here and there. Some longer than others but regardless of time away from books, it's always so refreshing when you get back to it. I have a goal of reading 15 books this year, here are the 5 books I've read so far, in order of when I read them and not how I necessarily rate them. According to Good Reads, I am behind schedule, but I think I can still pick it up. 🙂
One Day in December by Josie Silver 
If I had to pick the least favorite from this list, this would be it. It's not necessarily a bad book, maybe I was just annoyed at the main character and for me, it's hard to look past that. I can enjoy a little serendipity magic here and there but for some reason, the predictability of this book did not hit me the right way. It gave me a little bit of "Carrie and Big" vibes from Sex and the City and I honestly didn't love that couple. I know a lot of people enjoyed this book (and looove Carrie and Big), but it's ok, can I respect that!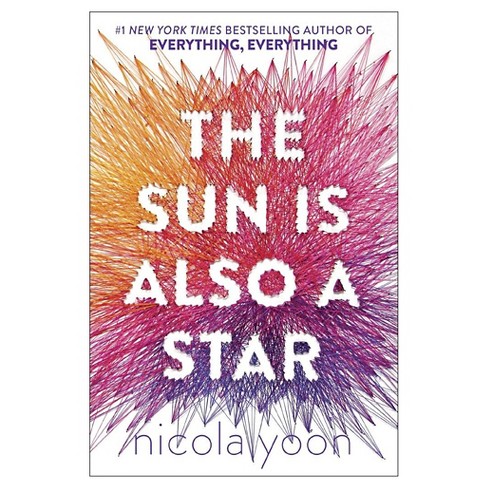 The Sun is Also a Star by Nicola Yoon
I am a sucker for good YA, I don't think they get enough credit, in my opinion. Sure, they can be light and easy reads, but every now and then you find one that makes you feel all happy and hopeful inside. This is one of them. I loved how you are able to get inside the mind of the main two characters and see how they perceive the same exact day through the lenses of their preconceived world views. It also explains a thought that connects love with the dark matter of the universe and I think it's truly magical – probably because love and astronomy are two of my favorite things – but still, uplifting read in my opinion. 
The Proposal by Jasmine Guillory
This is the kind of book that gets turned into a fun romantic comedy-ish, you enjoy it and move on and there's nothing wrong with that. Although it was quite predictable, I really appreciated the diversity and unique stories that we got exposed to, in addition to the main storyline. I felt like it painted an accurate, balanced picture of today's world and I respect that. I also can always appreciate a solid male character that is respectful as he is sexy, especially when they care so much about their family like you will see in this book. 
Field Notes on Love by Jennifer E. Smith
Ah, to be young and take chances, what a wonderful thing. I really enjoyed this YA, mostly because I felt like I was truly in this journey with the two main characters, discovering new things with them. Their traveling mostly happens in a train from New York to California and that was something I had never really thought of doing. I probably pictured it all more glamorous in my head than it probably is, but still, anything that has to do with travel and discovery will likely strike me the right way. The book also talks about success, performance, self-confidence and how you perceive your talents. It's spoken to more as it relates to a student's project, but you can make so many connections to your own life with it, regardless of your age or skillset. 
Daisy Jones & The Six by Taylor Jenkins Reid
This book is truly something. You've probably heard all the buzz around it already but I think it's worth the hype. I wouldn't say it is my favorite book of all time, but it's definitely my favorite from this list. Daisy Jones & The Six is beautifully raw and perfectly broken, with characters that make you feel a rollercoaster of emotions. It also has a way of conveying a whole music album just through words. How I felt I was in a music performance when I was just reading words on paper (or my kindle) is beyond me and anyone that can achieve that has true talent.
Have you read any of these books, what did you think?
Not exactly sure what the next 5 books will be, any recommendations? For the next 5, I am looking for a more historical fiction vibe, but open to anything if you think it's worth it!